Influencer marketing strategy 2023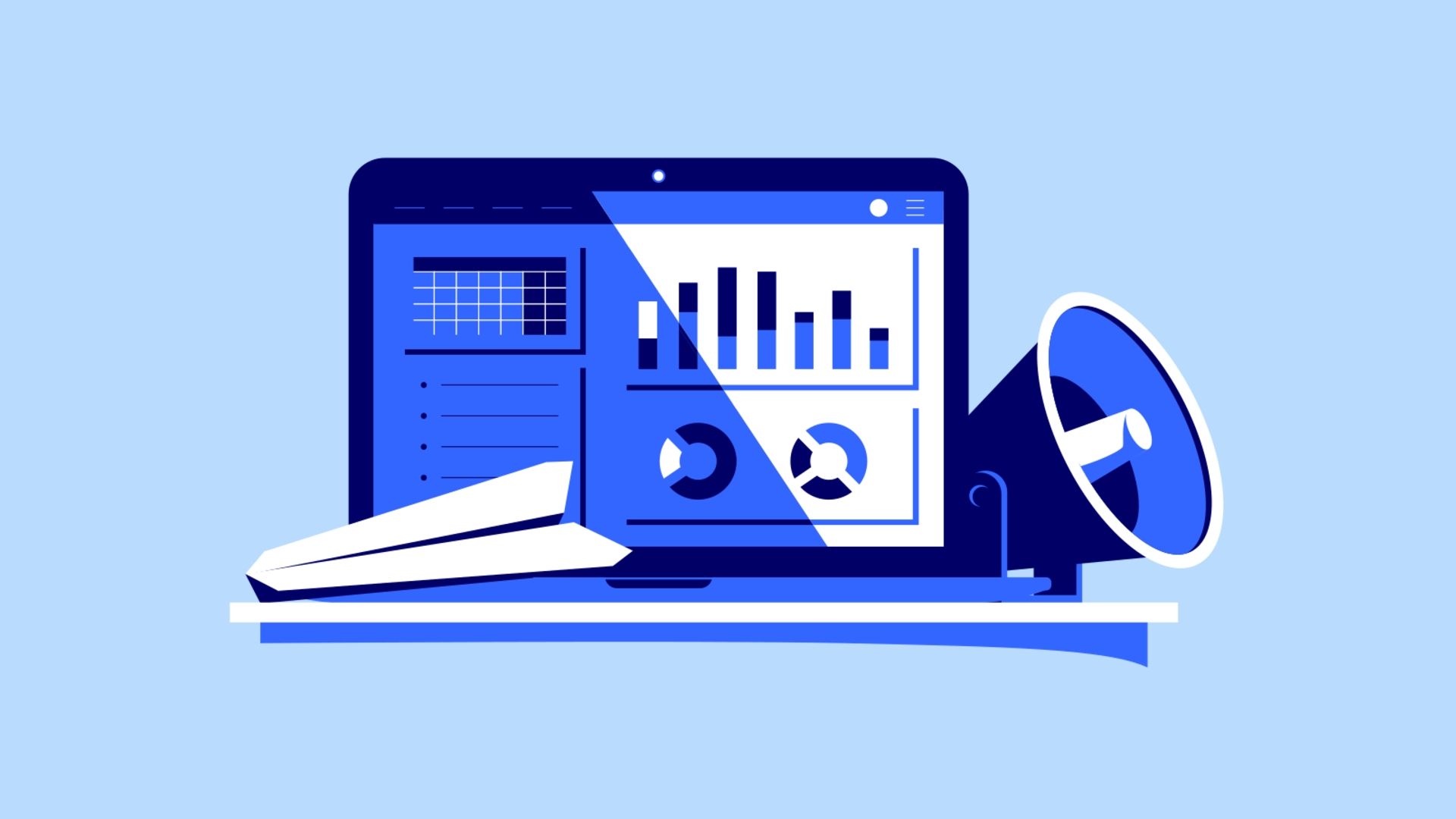 In today's digital world, where social media platforms are abundant, it can be difficult for companies to attract and retain customers and increase their brand recognition. However, a recent study conducted by Oracle found that a significant number of consumers have made purchases based on content they saw on social media
Additionally, a large portion of consumers said they place more trust in social media influencers than in brands themselves. These findings highlight the power of influencer marketing, which has grown into a multi-billion dollar industry. Consumers often view recommendations and advice from influencers they follow as reliable and credible.
Influencer marketing is not limited to Instagram and is expected to be worth $10 billion by 2020, according to Adweek. Other platforms such as Snapchat, YouTube, and TikTok also have their own set of influencers with different demographics. In a survey conducted by influencer marketing agency Mediakix, 89% of marketers said the return on investment (ROI) from influencer marketing was comparable to or better than other channels, and 23% of marketers planned to increase their budgets for influencer marketing in 2023. Therefore, it is important for companies to develop a comprehensive influencer marketing strategy in order to effectively reach and engage their target audience.
Creating an influencer marketing strategy
Define marketing goals
Marketing goals in influencer marketing refer to the specific objectives that a brand hopes to achieve through its influencer campaigns. These goals may include:
Increasing brand awareness
Driving engagement
Generating leads
Building customer loyalty
Driving sales
Overall, the goals of influencer marketing will depend on the specific needs and objectives of the brand. By clearly defining these goals, brands can effectively use influencer marketing to achieve their desired results.
Determine the budget of the advertising company and how much to pay the influencers
In terms of allocating funds for influencer marketing, it is common to offer a predetermined amount to influencers based on the size of their audience and the number of sponsored posts they will create for your brand. Some businesses may spend between $1,000 and $10,000 annually on this type of marketing, while others may allocate up to $500,000 in the same time period. But here are approximate prices that show how much it costs to advertise with Influencers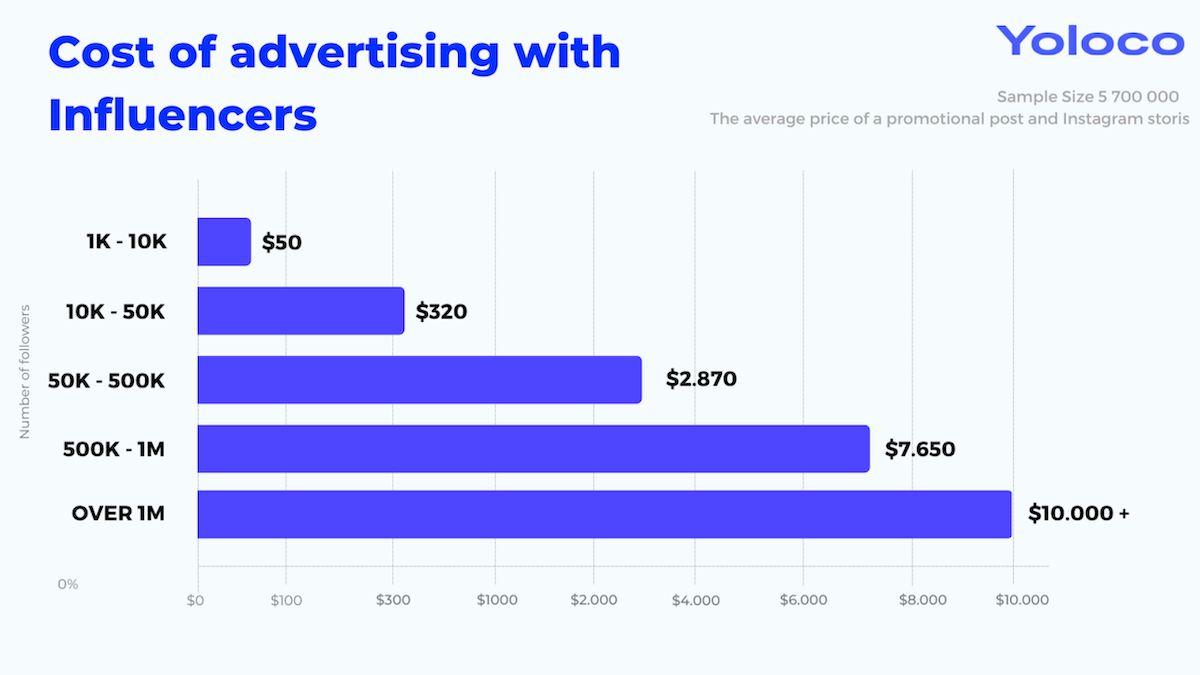 It's important to note that these figures are just rough estimates and the actual amount that an influencer charges for a post can vary widely depending on a number of factors. Some of the factors that can influence an influencer's rate include the size of their audience, their level of engagement, the type of content they create, their level of experience, and the specific goals of the campaign.
Additionally, influencer rates can vary significantly based on the industry, the country, and the specific platform on which the influencer is active. It's always a good idea for brands to negotiate rates with influencers directly and to consider the value that an influencer can bring to their campaign when determining how much to pay.
Identify the type of audience
To successfully promote your brand using influencer marketing, it's important to identify influencers who are likely to reach your target audience. This means considering the types of topics and content that your audience is interested in, as well as the specific blogs and social media accounts that they follow.
For example, if you are promoting a blogger outreach tool for your company, you might want to target influencers who create content related to public relations, marketing, and influencer marketing. These influencers are likely to have an audience of PR professionals and marketers who are interested in staying up-to-date on the latest technology and trends in their field. This makes it more likely that their followers will find your company relevant when the influencer recommends it.
On the other hand, if you were to target influencers who write about finance, even if a particular influencer likes your software, their audience may not have much interest in it. It's important to choose influencers who have an audience that is aligned with your target audience and the goals of your campaign.
Choosing which social network you want to use
To summarize, each social media platform has its own unique characteristics and user base, and the best products to advertise on each platform will depend on your specific goals and target audience.
Instagram is well-suited for advertising visually appealing products;

TikTok is popular with younger audiences and is good for promoting entertainment and lifestyle products;

LinkedIn is a platform for business products and services;

Snapchat is good for advertising fashion and beauty, entertainment, and lifestyle products.

Facebook is a widely used platform that is suitable for a variety of products and services, including consumer products, business products and services, professional development products, non-profit and cause-related products, and e-commerce products.
It may be helpful to consider testing out different products and approaches on each platform to see what works best for your business.
Find and interact with Influencers
You can search for Influencers manually, but it's complicated and time-consuming. Because you have to check the content of each influencer, its ER and other parameters, most of which you can't see. To search for Influencers, we recommend using the platform Yoloco, With the advanced filter, you will be able to find influencers that exactly match your requirements.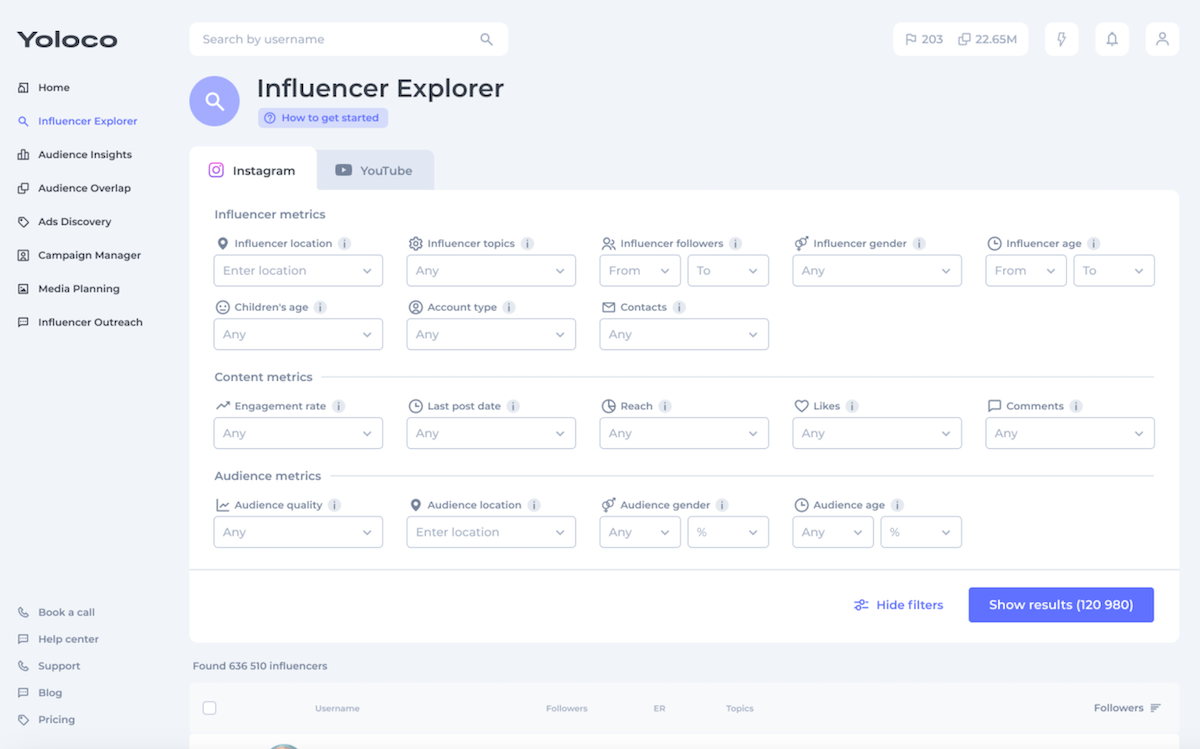 After you have found all the Influencers, you need to send them a commercial offer. To send letters to Influencers in mail, use the Influencer Outreach tool.
It's easy to use:
Just choose the Influencers that are right for you;
Write an offer of cooperation;
Keep communicating within the platform;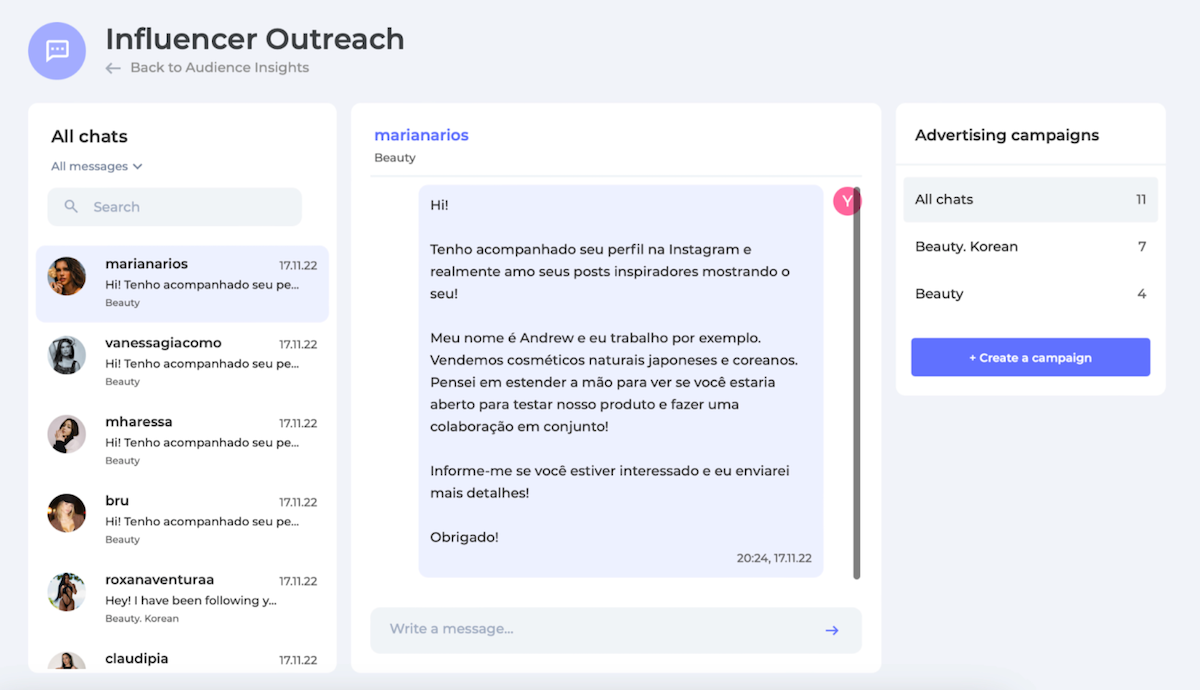 Advertising campaign management
Tracking the performance of your influencer partnerships is critical to ensure that you are meeting your goals and maximizing the success of your campaign. By regularly monitoring key metrics such as website traffic, engagement, and conversions, you can get a sense of how your influencer content is performing compared to your non-influencer content, and make any necessary adjustments to your strategy.
It's also important to check in with your original goals regularly, as this will help you assess whether you are making progress towards your target outcomes and identify areas for improvement. You can agree to review the data on a weekly, monthly, or quarterly basis, depending on the nature of your campaign and the specific goals you have set.
Overall, the key to success in influencer marketing is to have a clear plan, establish strong relationships with influencers, and continually track and analyze your results to ensure that you are getting the most value from your partnerships.
Conclusion
It's important to keep in mind that the world of influencer marketing is constantly evolving, and what works today may not be effective in the future. It's important to stay up to date on trends and best practices, and be prepared to adapt your strategy as needed.
Despite the changes, the basic principles of influencer marketing remain the same: research, set a budget, determine goals, find appropriate influencers, and review and revise your strategy as needed. By following these steps, you can set up a successful influencer marketing campaign and potentially create additional campaigns in the future.
It's also a good idea to have resources in place to help your team run influencer campaigns effectively. A business case template for social team resources can be a useful tool in this regard, as it can help you justify the need for additional resources and make a strong case for investment.