How to find Influencers in your city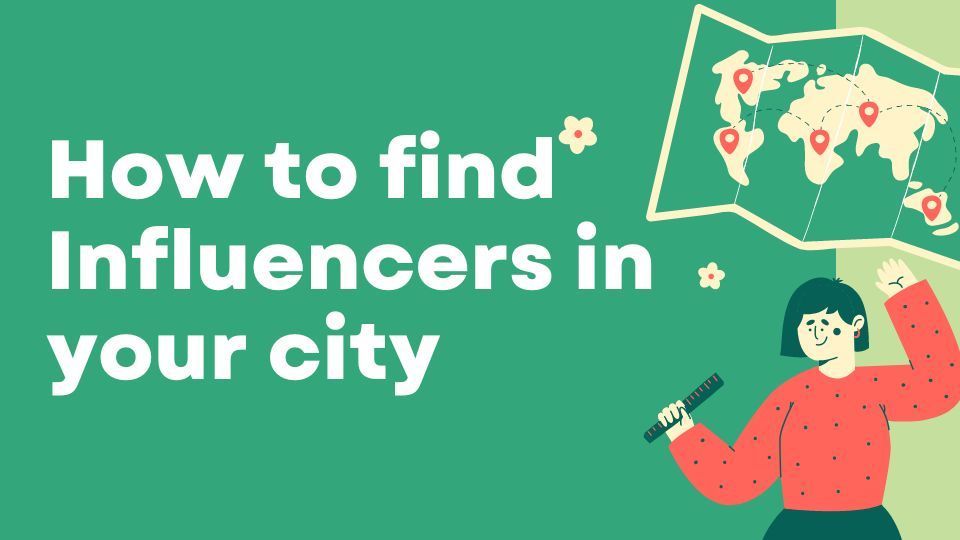 If you have ever used influencers to advertise your product or service, you know how important it is to find the one whose audience will be your target audience, because influencer marketing is about working effectively with an audience of opinion leaders. It is important that the influencer from whom you want to buy advertising, has a good engaged audience, which is directly where you sell your product or service.
*For example, if you want to advertise your new bakery in Cupertino, and the influencer's audience lives mostly in Los Angeles, even if they want to, they will not be so easy to look at you, won't they? The maximum you will get from such integration is the regret of the audience – yes, a good product/service, but what a pity it did not open in our place. *
Reasonable question – but how to find Instagram around town, find out where the influencer and his audience lives?
So, how do you finding local social media influencers? There are probably two ways today.
1. The first is a manual search.
You can search Instagram by geotags – many influencers are happy to tag their geolocation. Let's say we're looking for influencers in New-York. We write in the search "influencer New-York" and get results.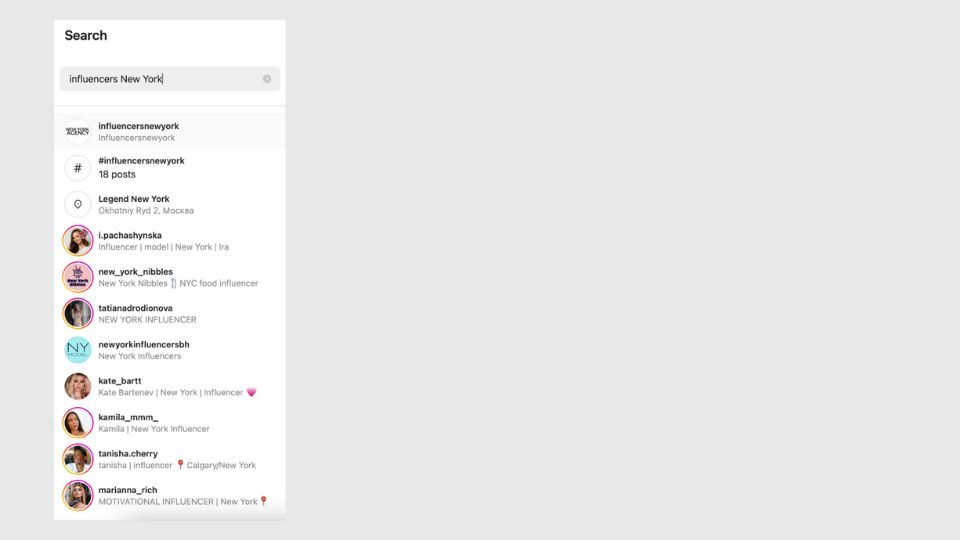 You can try to choose a niche. For example, if you want blogs about sports and healthy lifestyle, specify the query "influencer New-York fitness" – as you can see from the search results, the results are not very good. Unfortunately, Instagram search in this sense does not work very well, and it will not be so easy to find what you need.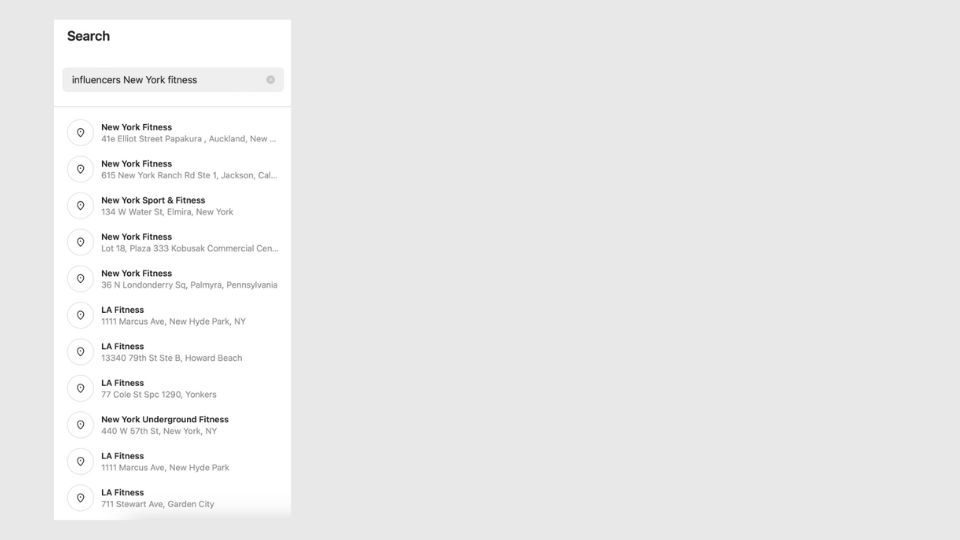 You can try searching in search engines. Here, by analogy, we type what we're looking for into the search box and look at the results.
And here, too, we specify the request – add the field of activity.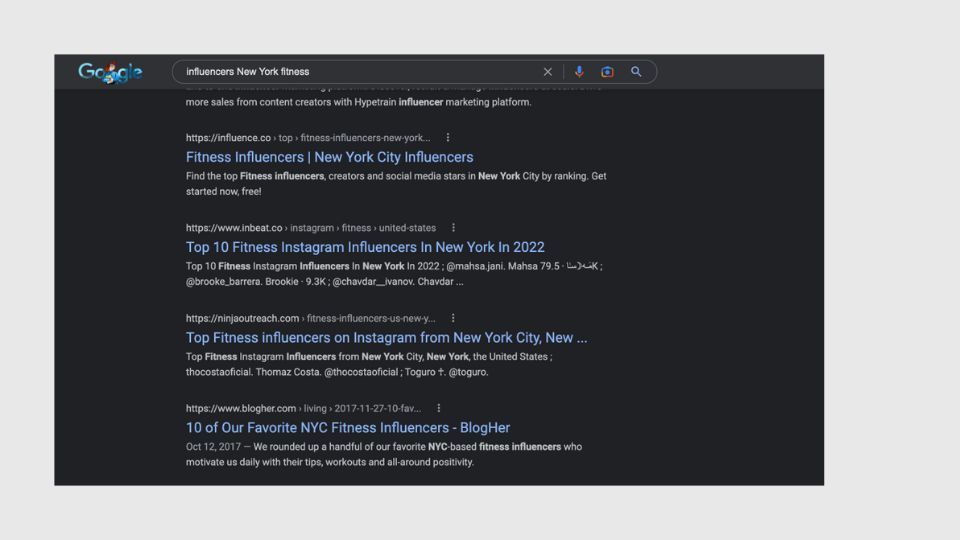 The difficulty of this method is that it takes quite a lot of time, and to find influencers from the desired area is quite difficult – they are not displayed immediately in the list, as it would be convenient to work. That is, accounts have to be literally collected one by one, put into a table and manually process this list, which will be the lion's share of your work.
2. The second option is automatic search.
You can find local influencers using the tools of Yoloco service. Let's see how to do it.
We are interested in searching for people by city on Instagram. In the search bar we open the filters and find the necessary – put the city and interests, in this case we keep looking for fitness and the city of New-York.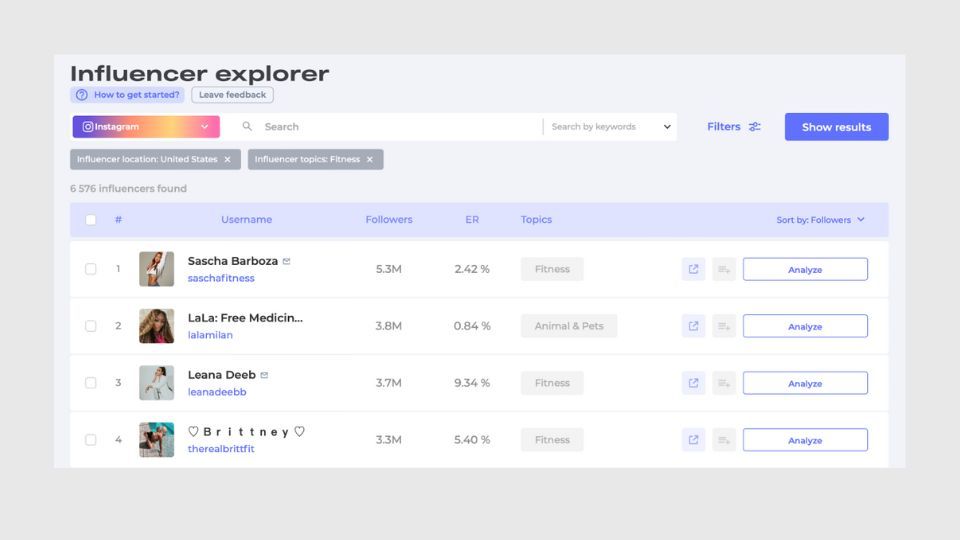 Note that the service shows a list of 6 576 influencers – and for this search we spent a couple of seconds.
On the search results page we immediately see the influencer's name and avatar, the number of followers and their engagement with the content. In addition, you can immediately open a report on someone who is interested and see detailed information – a professional analytical review that will help you determine whether it is worth working with a particular Influencer.
In conclusion, note that the search is possible on many basic parameters. And by find local influencers on Instagram in your city, you can choose the most accurate one, who will become the face of your advertising campaign.