What is a fashion blogger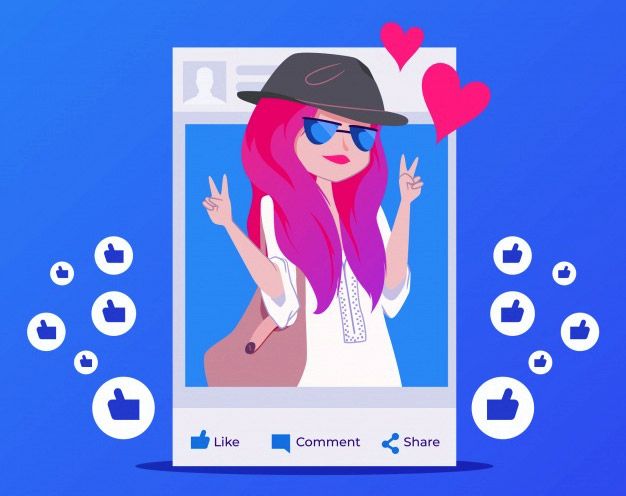 Almost everyone knows who a fashion blogger is. This is the person who creates publications or videos related to the fashion industry. He (or mostly she) can review new products and fashion shows, can give advices: how to dress and how to combine clothes with each other. Is he can talk about his own wardrobe - it depends on what influencer and his audience like. Content can be presented in the form of articles, videos, stories and others (depending on a web site on which his blog is published). To be a successful fashion blogger you need to have a pleasant appearance, charisma, be aware of fashion trends and have certain journalistic abilities.
What is a fashion blogger?
The vacancy of a fashion blogger, as well as his responsibilities, each successful girl (or guy) in this area creates and invents herself. The most popular sites for hosting fashion blogs are Youtube and Instagram, with a rapidly growing prevalence towards the latter. Theoretically such a blogger can post materials on his own website or maintain a section on the website of some fashion publication. But most often we are talking about vlogs on YouTube or Instagram profiles, or about combining work on several sites and social networks.
Features of the fashion profession
The main distinguishing feature of this profession is that it does not need education in theory. But in practice a fashion blogger must have a great pack of knowledge and skills. For example, he needs to be able to use modern photo and video equipment, software for editing and processing video and photo. In the case of posting vlogs, good diction is important. While writing articles fashion blogger need literacy and ability to interest the reader. And of course to successfully monetize your blog fashion influencer need to more or less understand advertising and promotion (or have enough money to pay for services, for example, for SMMs).
You can tell / show in your fashion blog the following: · Rules for creating spectacular images. · Reviews of new products in the field of fashion, unpacking packages with clothes / cosmetics / accessories · Makeup tips · Tips for manicure, pedicure, skin and hair care · Methods for creating beautiful hairstyles, hair dyeing · Reviews of your wardrobe, trying on things, demonstrating interesting images. · Reviews of new products related to the fashion industry (e.g. gel polish lamps, photo epilators, false eyelashes, etc.) · And much more. In fact a fashion blogger is limited in his videos/publications only to the topic of fashion, which is extremely extensive. Of course it is everyone's personal choice what to show within the framework of the topic. Interesting ideas and non-standard presentations can always become an additional tool for attracting subscribers.
Advantages and disadvantages of being a fashion blogger
Advantages
· An interesting creative profession
· Self-employment like a freelancer, without having to adapt to the requirements of numerous managers
· The need to take care of yourself to look good all the time, the ability to have a large wardrobe, use a variety of cosmetics
· Popularity and prestige.
Disadvantages
· The need to gain a large number of subscribers to start making good money
· The need to upload content regularly.
· Lack of official employment (although if you wish you can apply for an individual entrepreneur or self-employment).
· Publicity of private life.
Fashion blogger salary
A fashion blogger can generate income from several sources:
Advertising (built-in, banners, preceding the display of the video on YouTube, etc.).
Direct advertising of a brand in an article or video (in other words, creating sponsored content).
Affiliate marketing (mentioning a brand in a positive way and getting a commission for attracted buyers).
Conducting paid marathons, training courses.
Sale of copyrighted books (or all the same courses in electronic format).
Conducting individual consultations from the position of an image-maker.
Development of own branded products and their sale. The potential income of a fashion blogger will be higher the more famous he is. The cost of advertising on "pumped-up" accounts with hundreds of thousands and even millions of subscribers can be tens and hundreds of thousands dollars. Required qualities and professional knowledges for a fashion blogger or influencer
The history of fashion, the state of the modern fashion industry, current trends
The structure of the fashion market
Psychology of perception of information in visual form
Materials Science
Color science
Consumer psychology
Advertising basics