What is a social media influencer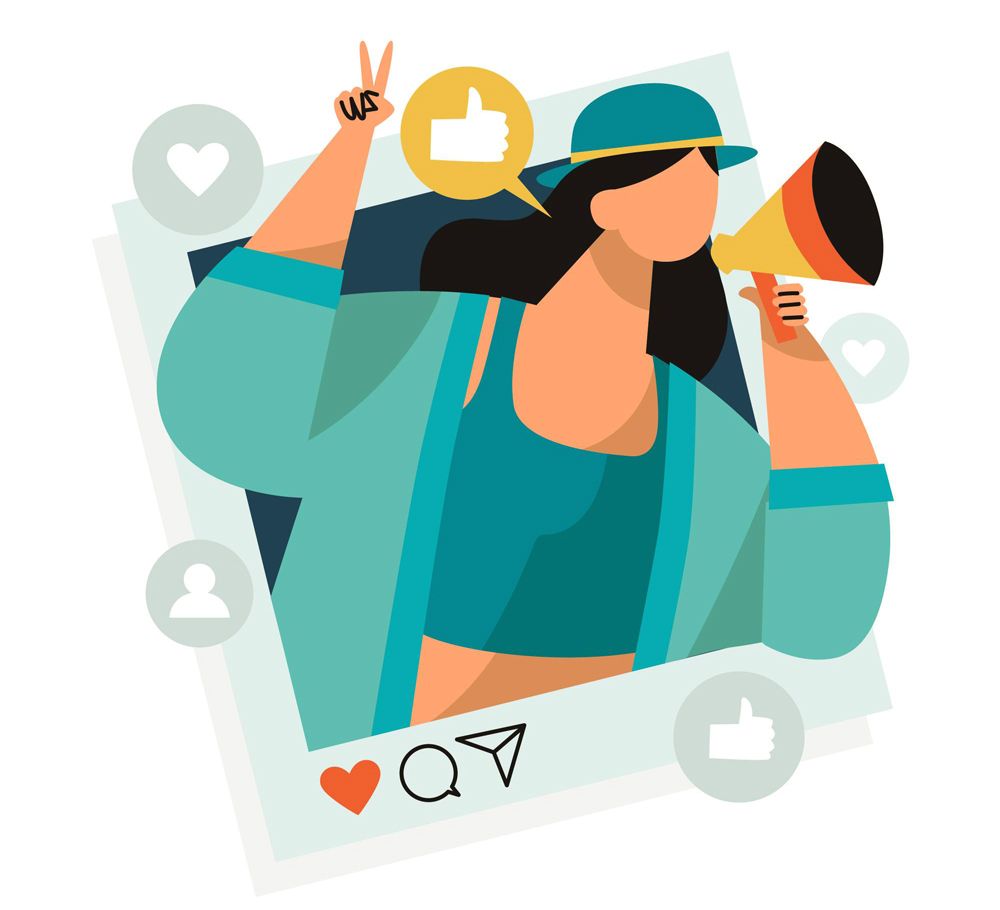 Thousands of beautiful people on Instagram tell users what to drink, where to relax and how to have fun. Influencer marketing is a relatively new phenomenon in the vastness of social networks. A lot of brands have already tried this format of communication with their target audience. Influencer marketing is a powerful tool in the fight for the attention of followers, so in today's article we will tell you who the social media influencers are.
Who is an influencer
In simple terms an influencer is a person, expert, platform or organization whose opinions are listened to. The term comes from an English word that translates as "influence." Influencers are often confused with bloggers. The differences are not that great, but they are still there. For example: a blogger creates content (not necessarily expert) and shares it on his blog or YouTube channel. And an influencer often specializes in a topic and talks about his activities on social media. Take Cody Bargeman and Dylan Johnson. Cody is an influencer, and Dylan is a blogger. The first is known as the author of the information style, the founder of the school of editors and the author of the legendary book "Write, Cut". The second makes parsing of funny videos and movies on YouTube. Both influence the audience, but Cody Bargeman as an expert on content and editing, and Dylan Johnson as a blogger who amuses and entertains. Any person can become an influencer, be it an accountant, a builder or a young mother. The main thing is to understand your topic, enjoy authority with your audience and be interesting to advertisers. There are exceptions, though.
Division of influencers by audience size
Depending on the size of the audience, influencers can be divided into the following categories: Mega influencers - from one million to ♾. They can be both celebrities and experts in a certain niche. Macro influencers are leaders whose opinion is listened to by 100,000 to 1 million users. Micro influencers - from 10 to 100 thousand followers are subscribed to them. So far, micro influencers have taken the lead in the race for brand attention. They are within reach, their audience is loyal, and their lifestyle is understandable and close to Gen Z. Nano influencers - their audience numbers 1-10 thousand loyal fans. It would seem that this is a drop in the ocean, but the authority of nano influencers should not be underestimated, because followers perceive them not as another "talking head", but as real friends who will give advice and help make the right choice. As you can see, the success of an influencer is not measured by the number of followers. Brands now prefer to partner with small bloggers who are able to provide maximum engagement and natively advertise the product.
Division of influencers by social networks
Depending on the broadcasting platform influencers can be divided into several types: YouTube influencers. People who have created a channel with unique and regular content about a specific topic. If we talk about YouTube creators who are serious about generating content, there are now about tens of thousands of them on this channel. Here you will find bloggers who will teach you how to boil water, or show you how to transform into Angelina Jolie with make-up. Instagram influencers. Users who create content within the social network. Instagram influencers usually write about everything that surrounds them: travel, beauty, work, and so on. TikTok influencers. The TikTok platform has spawned a new generation of influencers who are rapidly gaining popularity, because the application itself was created for viral content.
Division of influencers by content type
Classification of influencers by type of published content:
Vloggers - videos dominate their profile.
Streamers are professional players who broadcast live.
Prankers are bloggers who have become famous through practical jokes.
Viners - shoot short videos of a humorous nature.
Family - relationships, children, parenting and psychology.
Niche - well versed in a specific topic or sharing professional knowledge.
Creators - produce content or products (artists, designers, journalists, musicians, etc.).
Reviewers - review various products and publish reviews on them.
Photo Bloggers are those whose content consists of photos on a specific topic.
CGI influencers are CGI profiles of non-existent people (virtual influencers).
Now, let's take a look at influencers by niche and the areas they are pursuing thanks to the content they produce:
Fashion bloggers. On their page, fashion influencers share interesting looks, tell users about current trends and give tips on how to diversify their wardrobe. They advertise mainly brands of clothing and accessories.
Beauty bloggers. In the beauty field, the priority is cosmetics and care products. The secret of perfect shooters, hair in 5 minutes and other life hacks related to the beauty industry - all this relates to their paraffia.
Travel influencers. Travel (sometimes even extreme), sights and new countries - these are the characteristics of travel-influencers' content. They hold the visual in high esteem: high-quality pictures of snow-covered forests, unexplored locations, endless oceans and quiet streets of European cities.
Lifestyle influencers. This is a special caste of bloggers that shows their daily life from all sides and still manages to grab multi-million dollar advertising contracts. The format of a personal diary resembles this action. Simply put, a blogger shares posts in his usual setting. This is a broader concept, as lifestyle bloggers often post content about food, travel, cosmetics, and so on.
Food influencers. Everything is simple here: food bloggers win the attention of subscribers with easy (and sometimes not) recipes, pictures of delicious food and tips on how to make chicken breast juicy.
Fitness influencers. Sports, proper nutrition, healthy lifestyle are the topics that run through the posts of fitness bloggers.
With the right approach, influencer marketing can solve a number of strategically important tasks: to acquaint the audience with a new product or service;
debunk myths about product / brand flaws;
form a positive image;
increase company trust rating;
increase sales;
increase reach and awareness;
form a loyal community. Companies massively overshadow traditional promotion channels, opting for influencers. The point is that working with influencers helps brands to increase customer loyalty, reach a new audience and pump their content. Influencers are now indispensable people for marketing and advertising. They also can be like an example of how a hobby can become a permanent source of income.