Types of Influencer Advertising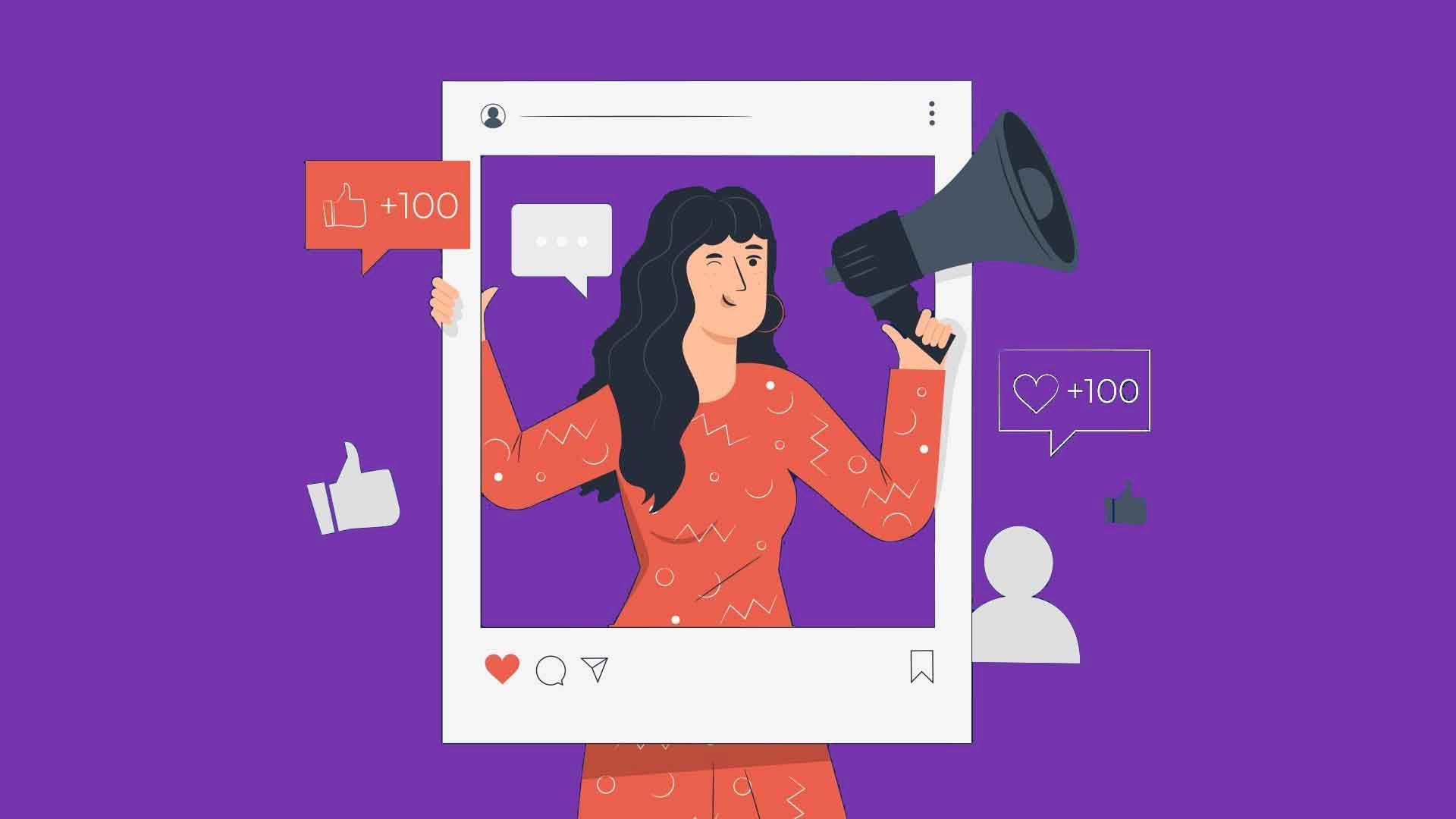 Influencer advertising is a promotional method used by many brands, medium-sized businesses and small companies. If you want to keep up with the times, and use influencer marketing in your daily work, you need to understand the formats that are presented in this field today, and understand which of them will be suitable for your task. Let's take a look at what types of advertising from influencers exist and how to choose the best option.
1). Brand Ambassador. Typically, a fairly well-known Influencer, a celebrity, is chosen for this. This is a person who reflects and broadcasts the philosophy of your product, cooperation with him is long-term and is regulated by a signed contract. Such Influencer not only places ads in his accounts in social networks, but also participates in events and press conferences, appears in commercials for the media and is involved in other activities within the framework of marketing strategy. The advantages of working in this format are that you get a brand face, which represents your company in the information space, you have the opportunity to work with the Influencer, who is able to sell valuable products and services. The disadvantages are obvious: to get a star is expensive and is under the power of large companies with large advertising budgets.
2). Integration in a video-blog. Video format is probably the most popular at the moment. So take a closer look: perhaps the kinds of ads on youtube from Influencers are exactly what you need to promote your product. What you can use:
Direct video advertising - Influencers on YouTube will tell the audience about your product in their video, leave a link to your website or store to purchase the product. Native advertising - Influencer can as if accidentally put your product in your video - it will be in the frame; or give a recommendation of the product - this is hidden advertising, which will look like friendly advice. Ad insertion - this format is used by major brands. They buy advertising time from the influencer, shoot the commercial and the editor inserts the clip in the video itself - quite an expensive way.
3). Native advertising. It can be used in any social network. Influencer doesn't advertise directly, it shares the experience of using it. This format includes, for example, storytelling. It is a type of advertising in which he tells his personal story. You can go in from afar. Suppose an Influencer builds a house and for the second month can not find a contractor who would make him a perfect custom kitchen. He talks about the difficulties: the materials don't fit, they don't meet the deadline, they don't like the sketch, and so on. And then Influencer finds a company that does everything qualitatively, on time and in the way the author wanted. The whole process is shown - measurements, the selection of material, coordination of drawings. The name of the company may be mentioned only at the end, and the advertising is a veiled phrase like "I received so many messages in Direct, asking to talk about who made this beauty," etc. That is, you need to create a story here, a mini-series, showing the process, the difficulties and the way out.
4). Direct advertising. Also used in any social network - the fact of advertising is not hidden. Influencer tells about the product, advertises according to the specifications of the customer.
5). Promocode. This method will suit those who do not want to use the native method and do not want to annoy the user with direct advertising. You give a discount on a product or service with a promo code, the subscriber influencer feels gratitude - because he managed to get among those who acquired the necessary profitably, at a low price. Influencers, sellers, and subscribers all win.
6). Press breakfast. This is a classic PR trick used in influencer marketing. You invite Influencers to your store, office, production facility, etc., where Influencers are introduced to your product and tell your audience about it, for example, in a post. The method is good because unlike attracting an Ambassador, the Influencer can be connected to one or more advertising activities, as well as using different opinion leaders, these are one-time actions.
7). Lead magnet. This is a way in which you recruit a target audience at the expense of the Influencer. He posts a publication or stories with a call to action: register on the site, take a survey, leave your email, etc. In return, the user receives some kind of bonus - a small gift, access to the guide, a discount. Thus, you get a base of potential customers to work with in the future.
You have to understand that the market is new, and something new is constantly emerging. Use different formats, experiment and you will find exactly what will help promote your product and increase sales.