YouTube Shorts Monetization in 2023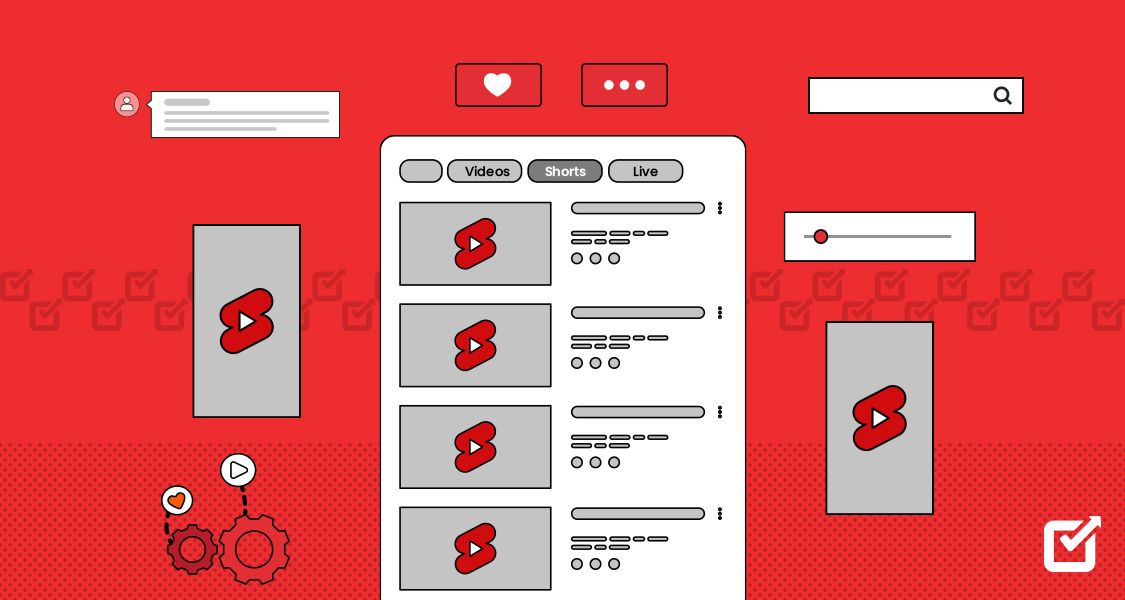 YouTube has just announced that they will be paying creators more money beginning in 2023 and, starting in mid-January, there will be new requirements to get into the YouTube partnership program. It was also revealed how much money you could potentially earn with YouTube Shorts, what's going to happen to the YouTube Shorts fund, and much more.
To begin, YouTube Shorts revenue sharing for ads will start on 1st of February 2023 for creators who have signed the appropriate agreements. This means that if you're a Shorts creator, you should start posting now as these views will be counted when the program rolls out in January. In order to join the YouTube Partnership Program, there are two new eligibility requirements:
Starting in mid-January 2023, you will need either 1 000 subscribers and 4 000 public watch hours in the last 12 months
OR
1 000 subscribers and 10 million valid public Shorts views in the last 90 days.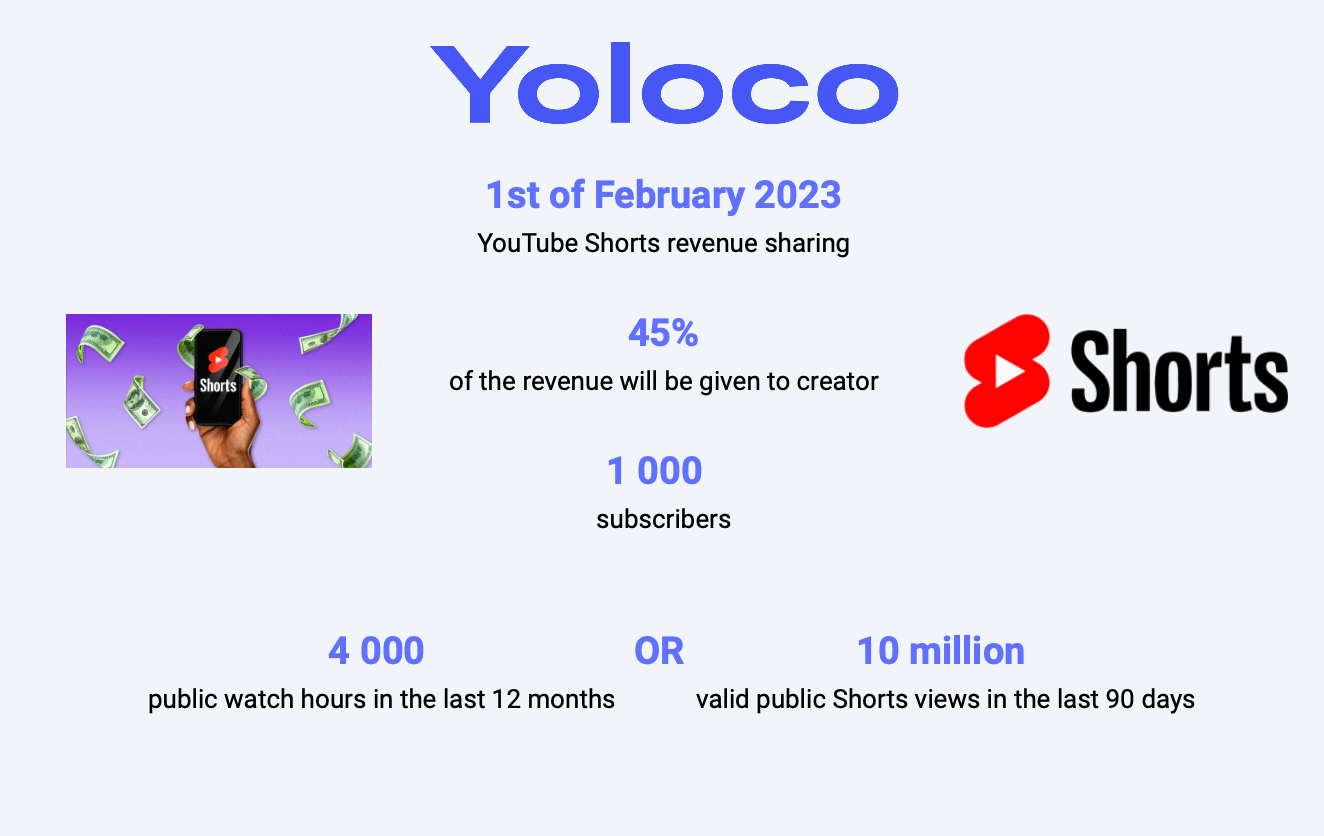 Keep in mind that any public watch hours from Shorts views in the Shorts feed will not count towards the 4 000 public watch hours threshold. Once the revenue sharing begins on 1st February 2023, it will replace the YouTube Shorts fund. The amount of money you can make from YouTube Shorts will be based on the number of views your Shorts get in each country, and 45% of the revenue will be given to creators with the rest going to YouTube to cover music licensing costs.
In order to start earning money from Shorts, you will need to review and accept the relevant agreement in order to share ads revenue on Shorts. New and existing creators in the YPP will become eligible for revenue sharing on ads that are viewed between Shorts in the Shorts feed, meaning that you can start monetizing your Shorts right away. At the same time, Super Chat will be available on Shorts globally starting on 10th of January, and YouTube Brand Connect will start bringing brands and Shorts creators together. This will make it easier for Shorts creators to start making money with brand deals.
To make sure that you don't miss out on any announcements, make sure your email is connected so you get notified when this gets released. You can do this by:
Going to YouTube Studio
Going to Settings and Channel, Advanced settings, and Manage YouTube Account.
Under Notifications, make sure General product updates, Creator updates, and Announcements are all checked.
All in all, YouTube is introducing new ways for creators to earn money on their platform, and there are two big opportunities right now – YouTube Shorts and Brand Connect. So make sure you take advantage of these opportunities and start monetizing your content today!